Ukraine was relatively dominant, inspired by Oleksandr Zinchenko, when he led his side to a very convincing victory over hosts Scotland.
90+6′

pause

Ukaine were the team to move on after beating hosts Scotland 3-1 in this game.

90+5′

Ino

Artem Dovbyk's shot 'finished' Scotland and the visitors made it 3-1.Before that, Zinchenko had a brilliant pass for his teammates to complete

90+3′

Ukraine replaces last player

Ukraine "buy time" by putting Sergiy Sydorchuk on the field to replace Taras Stepanenko in the final minutes of the game.

90′

make up time

Scotland and Ukraine will have 4 minutes of stoppage time

84′

Ukraine yellow card

Referee Danny Makkelie shows a yellow card to Mykola Shaparenko (Ukraine) after a foul on the home team.

79′

Scotland has a goal of closing the gap

The goal of closing the gap has come unexpectedly to Scotland. Goalkeeper Bushshan embarrassedly netted the ball for the visitors after Callum McGregor's shot, a very reprehensible mistake.





78′

Ukraine continues to change people

Ukraine keeps changing people. The captains Andrei Yarmolenko and Roman Yaremchuk, who scored for the away team, were replaced by Artem Dovbik and Oleksandr Zubkov.

76′

Do Not Enter

Another unfortunate Scottish error, blocked by Che Adams.

72′

Ukrainians have changed

The visiting coach Oleksandr Petrakov made two consecutive substitutions. Mykola Shaparenko and Mykhailo Mudryk were brought in to replace the duo of Ruslan Malinovsky and Viktor Tsygankov.

68′

Scotland substitute next player

Coach Steve Clarke couldn't sit still when he decided to roll out the duo of Stuart Armstrong and Jack Hendry to replace Billy Gilmour and Liam Cooper.

66′

Scotland missed a very unfortunate situation

It's hard to believe McGinn squandered a once-in-a-lifetime opportunity to cut the home side to 1-2. However, in a very comfortable position, just within 5m50, he walked out.

62′

Do Not Enter

A dangerous finish from Ryan Christie, but Ukrainian goalkeeper Bushy was brilliant. However, the Scotland player was previously offside.

59′

Scotland is shown the next yellow card

Referee Danny Markley has just given midfielder John McGinn a 'gift' after stealing the ball with a Ukrainian player.





56′

very dangerous

Goalkeeper Bush's unsafe possession.Fortunately, his error did not put the home team in jeopardy

49′

Ukraine double difference

Surprises continued at Hampden Park as the visitors from Ukraine doubled the gap. Roman Yaremchuk was a man who brilliantly overcame Scott McTominay's block and headed goalkeeper Craig Gordon.





forty-six'

Home team takes the lead

Coach Steve Clarke will make changes for Scotland at the start of the second half. Lyndon Dykes, a weak player from the start, will be replaced by Ryan Christie.

forty-six'

Second round begins

The away team is the team that serves in the next game.

45+1′

A team ends

Scotland's first-half clash with Ukraine ended with a one-goal advantage, with Zinchenko and his teammates prevailing.

45′

The game enters stoppage time

There will be 1 minute extra time for this clash

45′

Home team's first yellow card

The third yellow card of the match is for Lyndon Dykes (Scotland), after a dangerous situation with the visiting players.

43′

Very elegant tackle by the Ukrainian midfielder

Mykola Matvienko (Ukraine) makes a good tackle to prevent McGinn from taking a shot.

33′

Ukraine leads

Scores are open to Ukrainian tourists. Ruslan Malinovsky's offense against Andriy Yarmolenko is very good. The captain, wearing the No. 7 shirt, had an elegant ball situation, hitting goalkeeper Craig Gordon.





Thirty-first'

Ukraine controls the game

Continue to be Zincheko's corner. However, the Scottish players managed to neutralize.

twenty four'

Do Not Enter

Moments after pressure from Ukraine, hosts Scotland reacted. Captain Andrew Robertson was the speaker, but the Liverpool players didn't score.





20′

Craig Gordon keeps making great saves

After Roman Yaremchuk (Ukraine)'s possession, continued a good stage for home goalkeeper Craig Gordon. Scottish targets do face turmoil.

16′

dangerous

Andriy Yarmolenko just had a very accurate placement when he knocked out most of the Scottish players. However, the Ukraine captain's shot was brilliantly saved by goalkeeper Craig Gordon.





11′

Ukraine consecutive yellow cards

Ruslan Malinovsky (Ukraine) is next to receive a yellow card from referee Makkelie. The Dutch "King in Black" has been solid in the game.

7′

very dangerous

Judging by the situation on the Ukrainian border, the ball was sent to the feet of Viktor Tsigankov. The player in No. 15 had just shot fast, but goalkeeper Craig Gordon played with care. Ukraine corner.

6′

Yellow card early in the game

Referee Danny Makkelie has just shown Ukrainian striker Roman Yaremchuk a yellow card for kicking a Scottish player.

first'

Game start

The home team will be the first to serve in this round
team
Scotland: Gordon, Hickey, Hendry, Cooper, Robertson, Gilmour, McTominay, McGregor, Adams, Dax, McGinn.
Ukraine: Bushshan, Karavaev, Zabarnell, Matvrenko, Mikorenko, Stepanenko, Malinovsky, Zinchenko, Zigankov, Yaremchuk , Yarmolenko.
Scotland's semi-final against Ukraine was due to take place in March, however, tensions with Russia's conflict have put the confrontation on hold.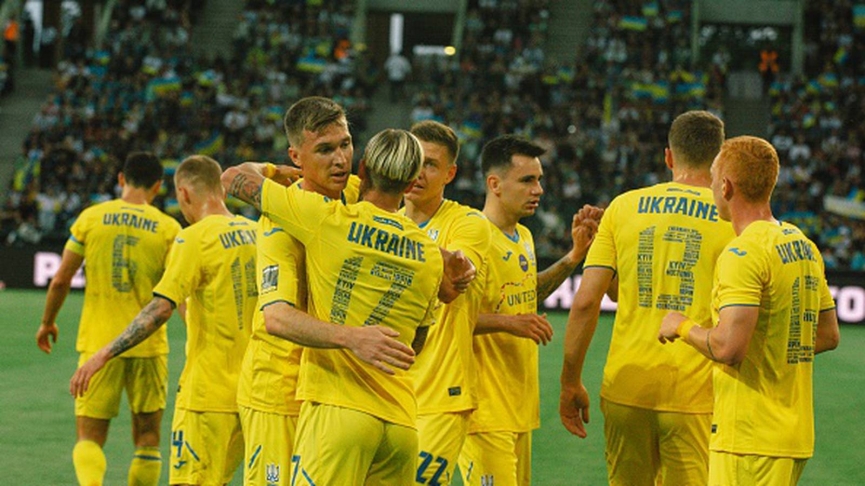 The April match had to be postponed for a variety of reasons, but UEFA decided to hold the match on the morning of June 2 to select the team against Wales for tickets to the 2022 World Cup European final. Qatar.
Usually, the atmosphere at Hampden Park is as lively as anywhere else, especially for a major event like the World Cup qualifier play-off semi-finals.
The Scotland-Ukraine clash, though, will have a very different feel because of what's going on around both teams, especially Zinchenko's yellow-green jersey and teammates.
In a pre-match interview, the Manchester City star said he would "give everything to win the game and make the Ukrainians proud".
Even so, they haven't played any internationals since November 2021, and the current state of the internationals is a big question mark.
More than half of the Ukrainian league games were suspended, which shows that Alexander Petrakov's teachers and students did face many difficulties before the confrontation.
However, this is also where Scotland, Zinchenko's opponents and teammates have the advantage in the upcoming games. They have won their last six World Cup qualifiers and have only lost twice in those matches.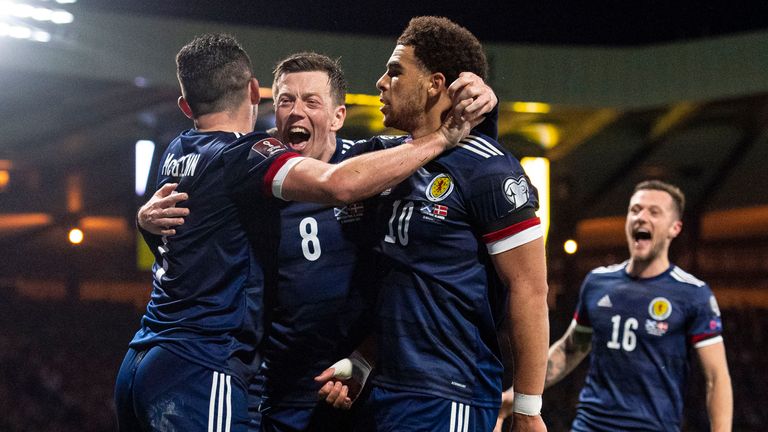 The solidity of the defense could be a key factor in the fans' good results tomorrow morning.
This is a huge opportunity for Steve Clarke's teachers and students to participate in the World Cup for the first time since 1998. Given what happened on the sidelines against Ukraine, it's hard to believe Scotland should lose. must win.
Pre-match information
Scotland They haven't lost in their last 8 matches.
Ukraine Failed to keep a clean sheet in the last three games.
4 of the last 5 games Scotland Less than 2.5 tables.
9 out of 10 games Ukraine Both teams have goals.
Scotland Opened the last 5 games.
. has under 10.5 corners in the last 6 games Ukraine.
Head-to-head achievement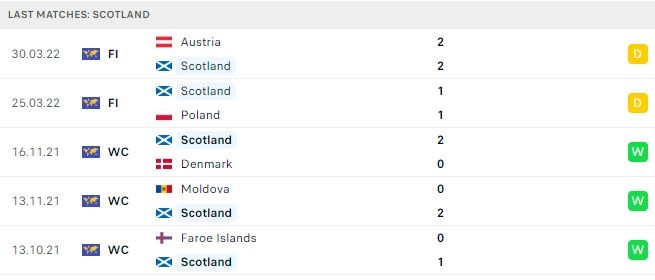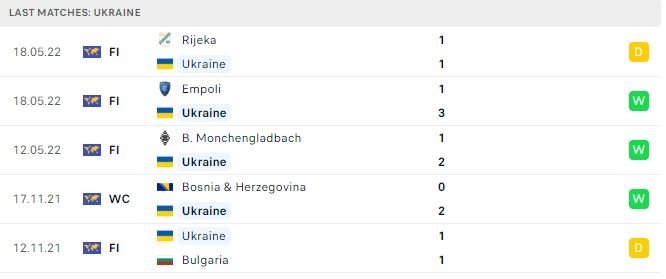 force information
Scotland: absent Ryan Jack, Kiran Tierneyy and Nathan Patterson because of injury.playing ability Andrew Robertson not.
Ukraine: There was no serious injury.
possible team