Liverpool v Chelsea PES – Both teams have 15 minutes to decide.
Watch Chelsea vs Liverpool live here
Update the following 60 second.
110′

Robertson leaves

Tsimikas came in instead

105′

Chelsea Substitution

Pulisic and Chaloba leave

Instead, Loftus-Cheek and Azpilicueta

Second overtime begins

The first overtime is over

Chelsea 0 – 0 Liverpool

102′

Do Not Enter

Thiago Silva headed over the bar

99′

Mount's long shot still misses the target

97′

FIRMINO enters the year

Diaz shows signs of fatigue and gets rest

91′

Liverpool's defeat

Van Dijk had to leave the pitch and Matip came on as a substitute.

Start of the first supplement

Both teams enter stoppage time

Time 2 lost 3 minutes

90′

Still no INOOO

Diaz still can't get the ball into the net

84′

LUKAKU gives up one year

Ziyech came in instead

83′

another column

Robertson received a cross from Milner from the right, but his free-kick from close range found the post again.

It was a bad day for the players on both teams.

82′

still not in

Diaz kicks the edge of the post

80′

Only 10 minutes left until the official game

seventy three'

Milner enters the year

Keita is resting

72′

deadlock

The two teams made a total of 20 shots, but still did not score

68′

Do Not Enter

Diaz saves but can't get the ball on target

65′

Kanter enters the year

Kovacic out

sixty-four'

Excellent Mendy

Chelsea goalkeeper takes Keita's corner

60′

Still no INOOO

Jota narrowly missed another goal

52′

that's too regretful

Diaz's shot from outside the box misses.

47′

crossbar

Alonso's free-kick shook Alisson's goal.

forty-six'

Chelsea challenge

Two shots from Lukaku and Pulisic, but the ball still missed Alisson's net.

time 2 starts

time 1 ends

Chelsea 0 – 0 Liverpool

Time 1 has 4 minutes of lost time

45′

still no table to win

Lukaku completed 1 touch in the penalty area and sent the ball into the sky.

44′

Do Not Enter

Robertson made a precise cross, and Jota moved in. Unfortunately, the last shot was not accurate.





42′

Do Not Enter

Konate's 40m kicked the wrong ball.

32′

Salah makes this year

The Egyptian striker was forced to retire due to injury.

In its place was Diogo Jota.





27′

still no CCC

Alonso made a cross from the left to complete a close-range shot, but failed to surpass Alisson.

twenty two'

don't type OOOO

Pulisic nearly misses the target

17′

impossible

Alisson receives a free kick from Chelsea defender Alonso.

16′

that's too regretful

Chelsea managed to get the ball into Lukaku's position in the box, but the striker handled it awkwardly, allowing the ball to touch his hand.

15′

overwhelming

Liverpool controlled 67% of the ball in the first 15 minutes of the game.

twelfth'

dangerous

Diaz is still tormenting Chelsea's backline.

8′

impossible

Diaz couldn't beat Mendy face to face.

5′

Liverpool continue to press

A corner kick for the red shirts.

4′

dangerous

Salah's header hits the crossbar

Game start

Chelsea were the first to serve.

too busy three times





Tonight's clash with Liverpool will be Chelsea's third consecutive FA Cup final.

Unfortunately, in their previous two games, they lost to Arsenal and Leicester City respectively.

team

Liverpool: Alisson; Alexander-Arnold, Konat, Van Dijk, Robertson; Keita, Henderson, Thiago; Salah, Mane, Diaz

Chelsea: Mendy; Chaloba, Silva, Rudiger; James, Alonso, Jorginho, Kovacic; Mount, Pulisic, Lukaku
Tonight's FA Cup final is expected to witness a "battle of life and death" The two opponents are Liverpool and Chelsea. With the Red Brigade, they are eager to win in all competitions to fulfill their ambition to win a historic treble.
Meanwhile, the next game will be Blues' only chance for a grand title in this season. In addition, Tuchel's teachers and students also hope to avenge Liverpool's 11-10 loss in the Carabao Cup penalty shootout.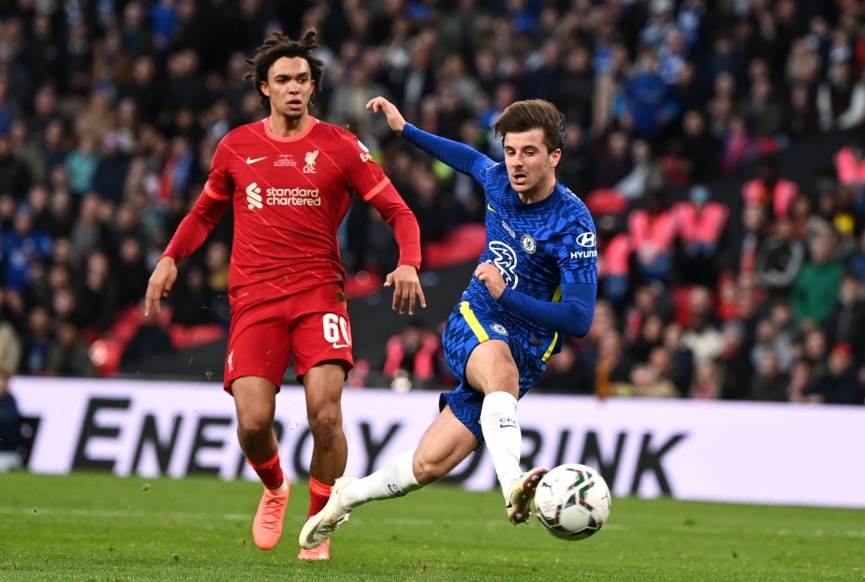 The blue shirts, on the other hand, were also keen to "break" their FA Cup final defeats in their previous two title races against Arsenal and Leicester. Therefore, Tuchel's teachers and students certainly do not want to suffer three consecutive FA Cup final defeats.
Although Liverpool are in more consistent form than Chelsea, they have only won the Blues once on penalties this season. Therefore, it can be believed that tonight's final will be a close match between the two teams.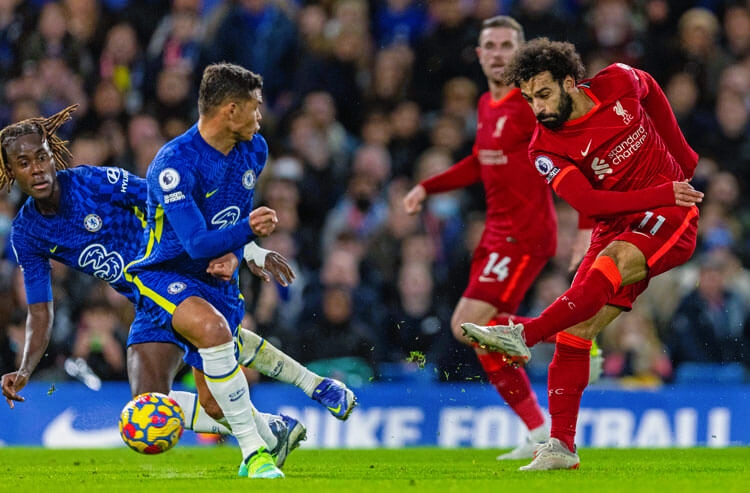 The next game is expected to be very open, but also full of intense developments. There's even a chance that the two teams will have another penalty shootout to decide the winner.
What time is the Liverpool vs Chelsea match?
Time: 22:45 today, May 14
Competition: FA Cup final
Venue: Wembley Stadium, UK
Where can I watch Liverpool vs Chelsea live?
The FA Cup semi-final between Liverpool and Chelsea will take place today, May 14 (Vietnam time) at 22:45 at Wembley Stadium. Fans can watch this exciting game on FPT Play TV.
Also, for viewers who are inconvenient to watch the Liverpool vs Chelsea game on TV. We'll also be covering all the highlights of the race in real-time in this article. We invite you to follow.
Significant pre-match stats
Liverpool Unbeaten in 15 games, including 13 wins and 2 draws

Liverpool Only three games have been lost this season, the Premier League to West Ham and Leicester and the Champions League to Inter Milan.

Chelsea Just ended a 3-game losing streak with a 3-0 win over Leeds United

This is the third consecutive FA Cup final ChelseaBefore that they lost 2

last 2 games Chelsea Last 2/3 games Liverpool All have 3 or more goals

The three clashes between the two this season were all tied in the official 90 minutes.
Troop situation
Liverpool: Fabinho is injured.
Chelsea: Chilwell and Hudson-Odoi were injured.Kovacic leaves open possibility
possible team
Liverpool (4-3-3): Alisson; Alexander-Arnold, Konat, Van Dijk, Robertson; Keita, Henderson, Thiago; Salah, Mane, Diaz
Chelsea (3-4-3): Mendy; Azpilicueta, Silva, Rudiger; James, Jorginho, Loftus-Cheek, Alonso; Hill; Havertz, Lukaku