Germany were the better players against England, however, the VAR decision resulted in them giving up the victory relatively unjustly.
between the first half Germany and England national teams On the frame of the Allianz Arena League of Nations Both sides played openly at high speed.
The home team immediately had a situation to "ask" Pickford's goal, and Kai Havertz shot from the second minute.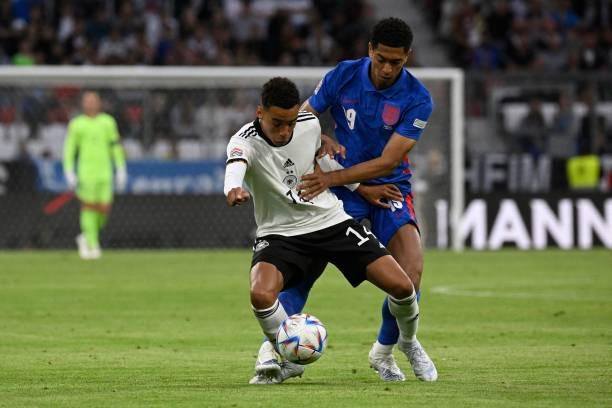 The Three Lions did not give up, only a few minutes later, Raheem Sterling Manuel Neuer had a dangerous shot on goal, but Dimanshaft's defence was concentrated.
After the first quarter did not score, the two teams actively eased. However, Germany was suddenly the turning point of the game.
In the 23rd minute, a quick counterattack, Jonas Hoffman crossed to complete the goalkeeper Jordan Pickford The home team opened the scoring. However, referee Carlos Del Ceiro denied his goal after consulting with VAR.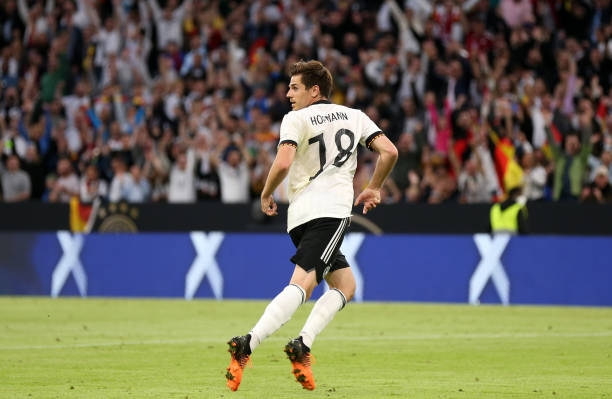 Calvin Phillips had previously suffered an injury in the 12th minute, which interrupted the game for a while, resulting in an eight-minute first-half stoppage.
This is a valuable opportunity for both sides to show their talents. Opportunities, however, came on the toes of Kai Havertz from Germany and Bukayo Saka from England. The two teams split the field 0-0 in the first 45 minutes.
Germany took the lead in the 51st minute in the second half, and this time, no VAR could deny Jonas Hoffman's goal, as his shot didn't give Jordan Pickford any chance to stop the ball.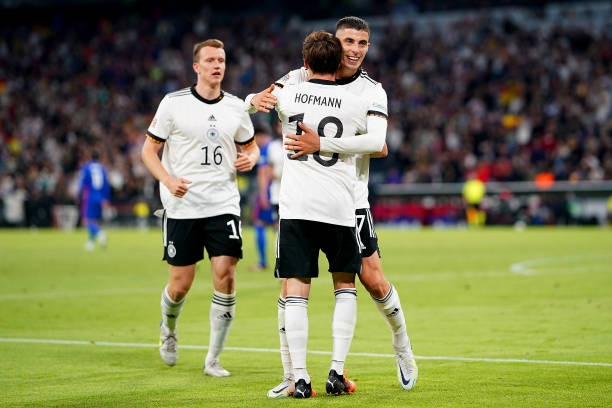 The Southgate pupils were ahead of the table, scrambling to find an equaliser. However, before the disciplined game created by Germany, Harry Kane And his teammates couldn't penetrate the "Spider-Man" Manuel Neuer's net.
On the other side, the sharp counter-attack is always in Jordan Pickford's goal, but without the brilliant Everton goalkeeper, England would have scored no fewer than one goal.
At the most difficult moment, the Three Lions seemed to have to leave the Allianz Arena with a defeat, but at this time, VAR "saved" Southgate and his students.
Harry Kane was fouled by midfielder Nico Schlottbeck due to the unknown situation in the penalty area. Referee Carlos Del Cerro, after long deliberation, decided to award the visiting team a penalty.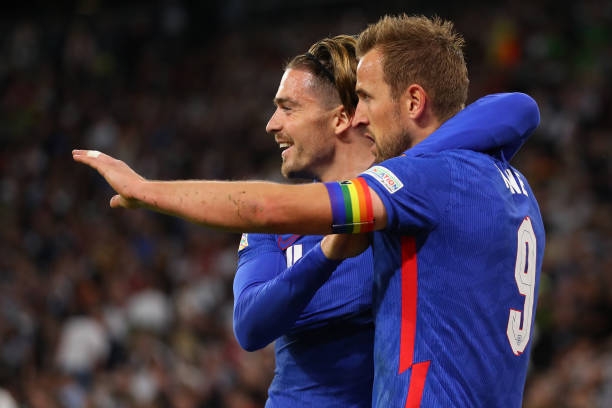 In the penalty shootout, the England captain easily beat Neuer to help the Three Lions equalize 1-1. This is also the final result after 90 minutes of the official game.
As a result, the two still held hands and ranked in the "last team" of Group C of the National League this year. Clearly, both Southgate and Hans Flick have a lot of work to do to improve the coming results.
Result: Germany 1-1 England
Score: Jonas Hoffman 50′ – Harry Kane 88′ (p)
90+4′

pause

The match between Germany and England ended in a 1-1 draw

90′

The game goes into overtime

The clash will have 4 minutes of overtime.

88′

Kane balances England stats

Harry Kane equalised 1-1 for the Three Lions after referee Carlos Del Cero let England players enjoy a relatively contentious 11m situation.





83′

Leroy Sane enters the field

Two consecutive teams have made "tit for tat" substitutions. This time, Germany decided to replace Ilkay Gundogan with Leroy Sane.

80′

phone change

England's Bujako Saka was the next player to be pulled off the pitch by manager Gareth Southgate and replaced by Jarrod Bowen.

77′

Harry Kane continues to miss out

Harry Kane continued to miss his precious chances as his shot failed to beat the superb Manuel Neuer.

75′

Muller leaves

Germany's Thomas Muller was next removed by head coach Hans Flick and replaced by Bayern Munich teammate Leon Goretzka.

72′

Jack Grealish on the field

Jack Grealish has been named as Mason Mount's replacement by manager Gareth in an attempt to revive England's attack

71′

Germany denied a goal

Thomas Muller's shot from close range, though a very good save from Jordan Pickford saved the Three Lions.

65′

Germany renews public goods

Coach Hans Flick is constantly changing people. The opener of the match saw Jonas Hoffman and Jamal Muciara withdrawn and replaced by Sergi Gnabry and Timo Werner.

55′

Pressure on England

England stepped up the pressure on Neuer to score after the goal. Mason Mount just tested Die Mannschaft's captain but only brought one corner.

50′

Germany's opening numbers

Jonas Hoffman's powerful shot allowed goalkeeper Jordan Pickford to give up. The second half started with Germany leading 1-0.





forty-six'

time starts twice

The next 45 minutes of confrontation between the two teams has officially begun.

45+8′

End of the first half

The first half between England and Germany ended with a 0-0 score.

45+4′

Saka continues to miss opportunities

Bukayo Saka continues to be in a tricky situation in front of Germany's box. His shot drew a "rainbow" to the home team's goal, but the ball almost missed.





45+1′

England has a response

A dangerous attack from Germany followed, and England responded strongly. Bukayo Saka got the chance and fired a shot into Neuer's goal, but it was only a corner for England.

45′

important time

The match between Germany and England will have eight minutes of stoppage time.

45′

Germany sees opportunity

Jamal Musiala's footwork in the 16m 50 round was very fast and completed a dangerous move. Goalkeeper Jordan Pickford's play, however, has focused on recent circumstances.

37′

Kai Havertz misses header

Germany's Kai Havertz just missed, his teammate crossed the header from the left and missed the net.





Kai Havertz has been testing his talents for England.

29′

Kai Havertz tests Pickford

Germany's Kai Havertz has just had a chance to test Jordan Pickford on the England wooden stand, but the Everton goalkeeper is still doing well.

27′

Harry Kane misses out

Harry Kane had just missed an unfortunate chance with his close-range footwork taking the ball over the bar.





twenty two'

Germany did not win

Jonas Hoffmann is offside and Germany's goal is disallowed. Referee Carlos Del Cero consulted VAR carefully before making his decision.

14′

Calvin Phillips reluctantly leaves the field

Calvin Phillips' injury appears to be more serious than expected, with Southgate forced out of the Leeds United squad in favour of Jude Bellingham.





Calvin Philips seriously injured

6′

England have a dangerous ball!

England had just had a dangerous ball when Raheem Sterling made an easy cross, but his cross was blocked by Rudiger.

3′

dangerous

Antonio Rudiger had just received a good cross in the box, but rookie Real Madrid's shot didn't get the ball in.

first'

Game start

The "heroic" battle between Britain and Germany officially started.





Harry Kane and Maguire ready to play England against Germany
team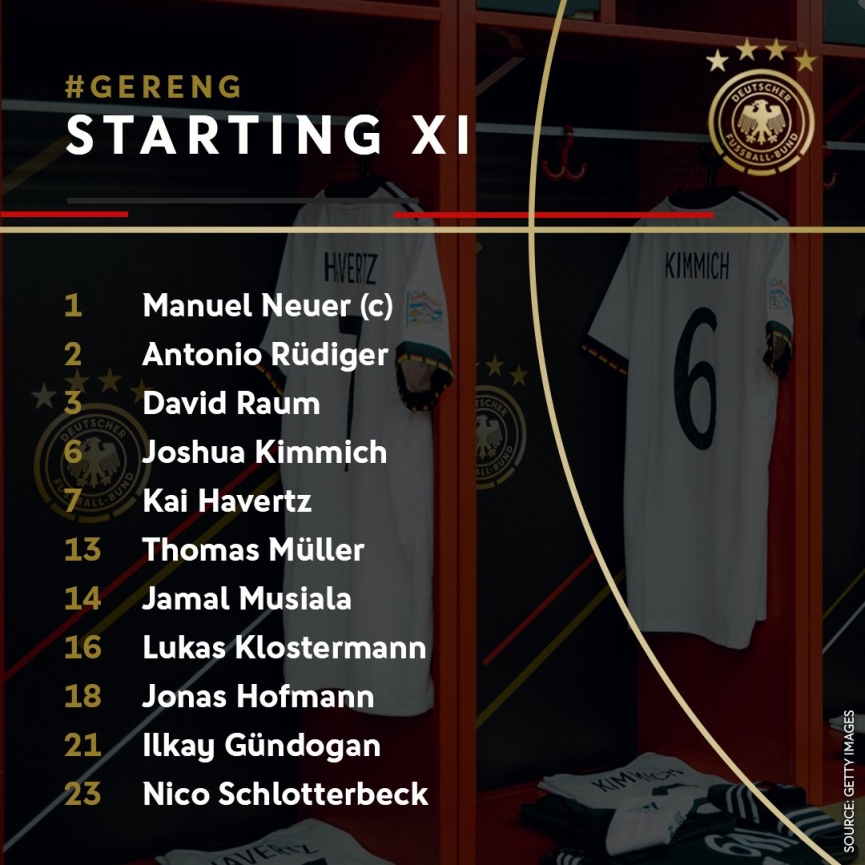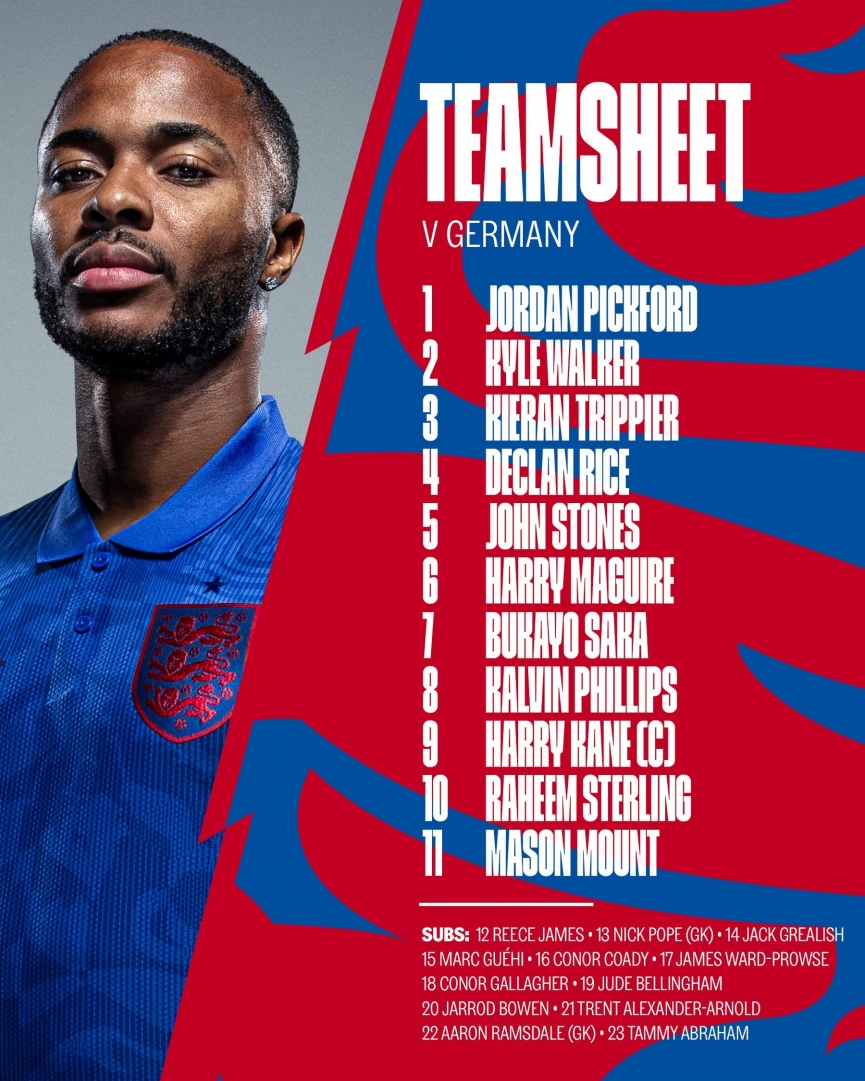 The 2022/23 Nations League Group C opening round ended with victories for Germany and England. The two "big men" in world football didn't win in their opening games.
Under head coach Hans Flick, they were only able to draw against Italy in their opening game, with Joshua Kimmich's equaliser keeping one point clear.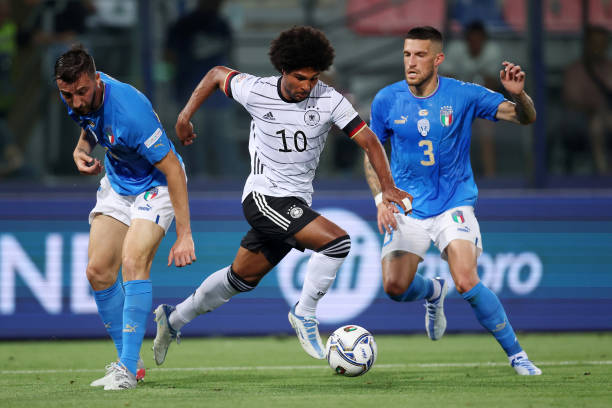 Germany had more quality players in the opening game, but they surprisingly allowed Lorenzo Pellegrini to open the scoring, although in the end Die Mannschaft still kept the Euro 2020 winners at bay.
However, it is undeniable that the German team is not comfortable after the above results. Die Mannschaft hasn't improved in his past two NL games.
At this time, they desperately need games to prepare for the 2022 World Cup at the end of the year.
Together with the British, they started the Nations League even worse than their opponents. An unexpected loss to Hungary in their first game sent them to the bottom of the group.
Harry Kane and his team-mates were unable to get into the home team's net before Dominic Sobozley's penalty hit Jordan Pickford in the 66th minute.
Clearly, it was a poor British performance. They lost their first game after their last eight games, the first time the European runners-up have failed to score in 14 games.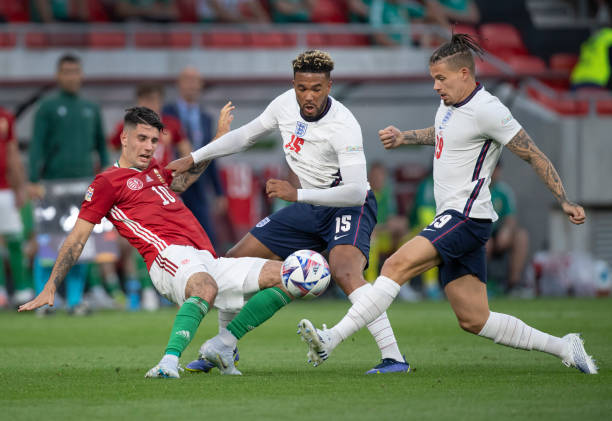 England's Nations League players are currently performing relatively poorly. It looks like an intense season has worn away the energy and spirit under their feet.
However, with the win over Germany at the Allianz Arena tomorrow morning, Southgate and his pupils will be confident of good results ahead. Meanwhile, get ready for their official entry into the 2022 World Cup in Qatar.
Pre-match information
virtue Haven't lost in the last 10 games.
elder brother Won 4 of the last 5 games.
4 of the last 5 games elder brother There are more than 2 tables.
last 3 games virtue All have less than 3 tables.
The team has 4 of 5 games elder brother Complete 2.5 goals.
history of confrontation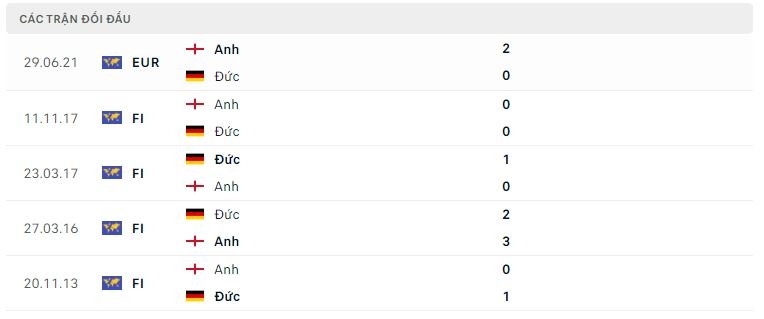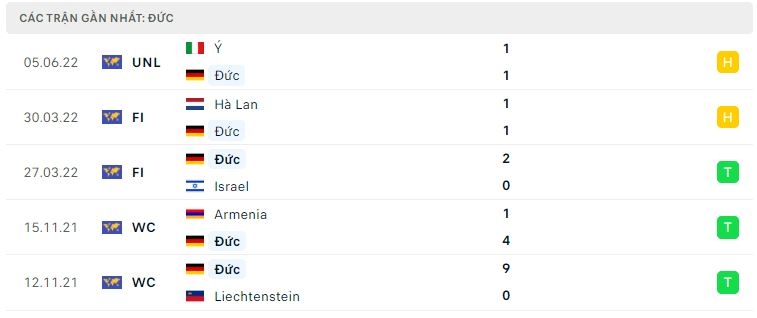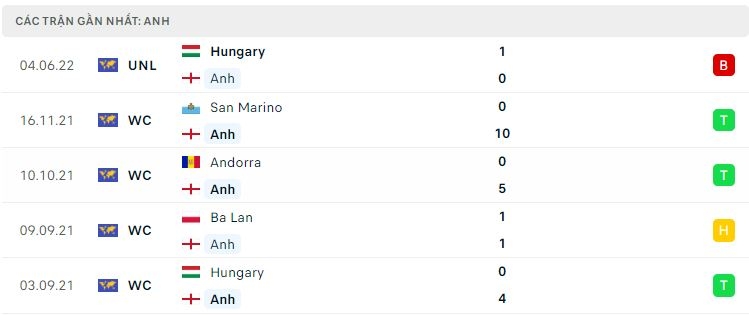 force information
virtue: playing ability Marco Royce not.
Big Brother: absent James Justin because of injury.playing ability Phil Foden, Fikayo Tomori and mark Guy not.
possible team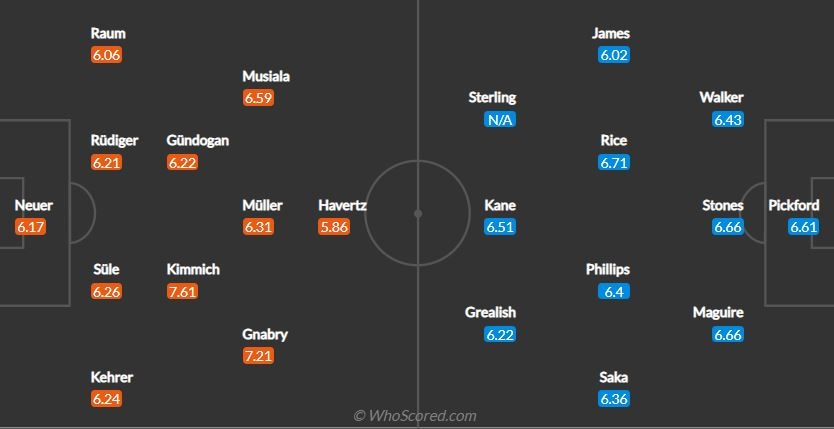 08 Jun 1:45am Germany v England review: fight for pride
Lewandowski 'banned' from leaving Bayern Munich for Barcelona?